Mitamisyi mixed secondary school is in Ngomeni ward, one of the areas hardest hit by the recurrent drought which has made farmers and development actors lose millions of shillings after what was predicted to be a good season. This consequently leads to water challenges in the areas where approximately the community have to walk an average of 5 Km to water points and have to line for long hours.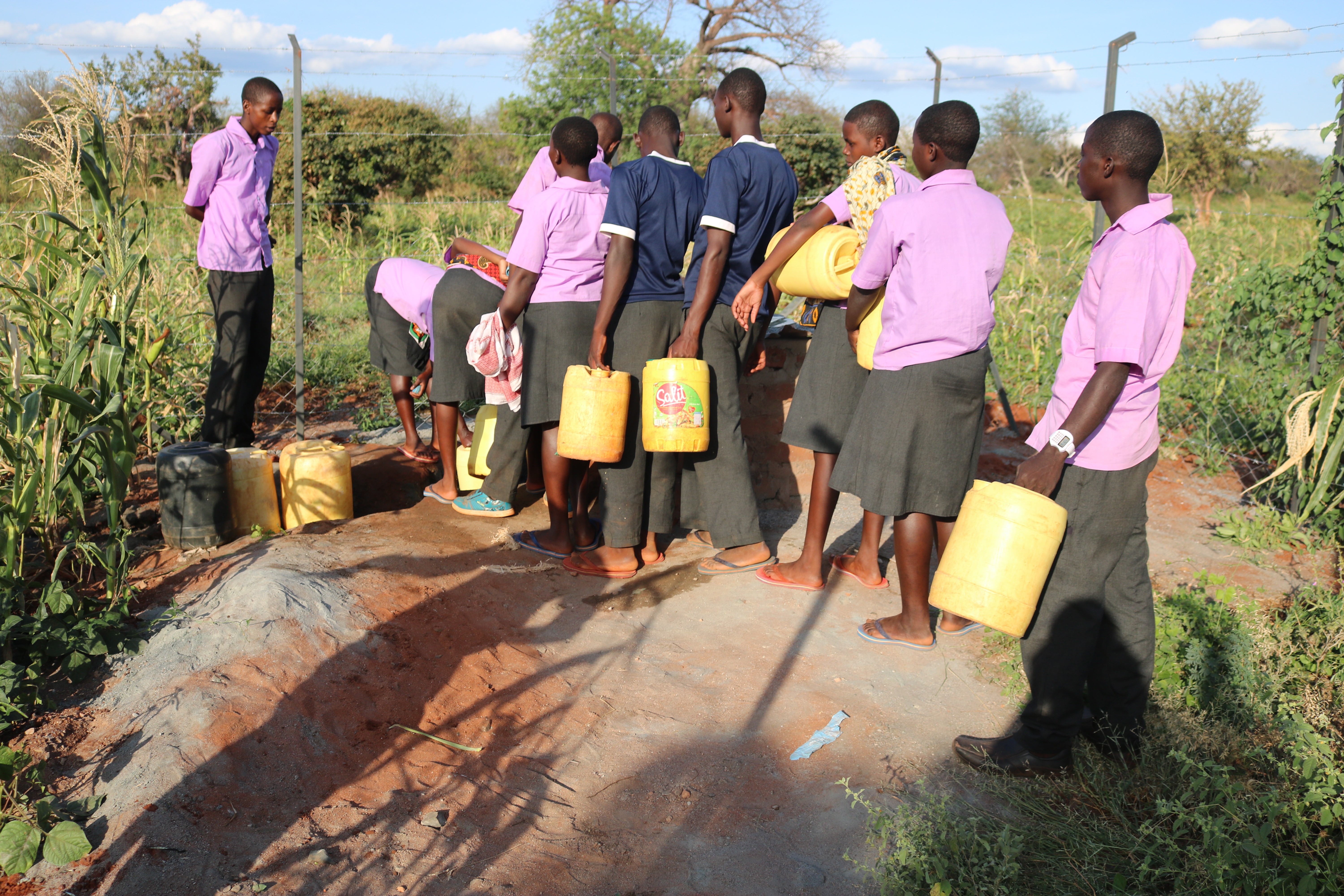 Students line up to get water before intervention.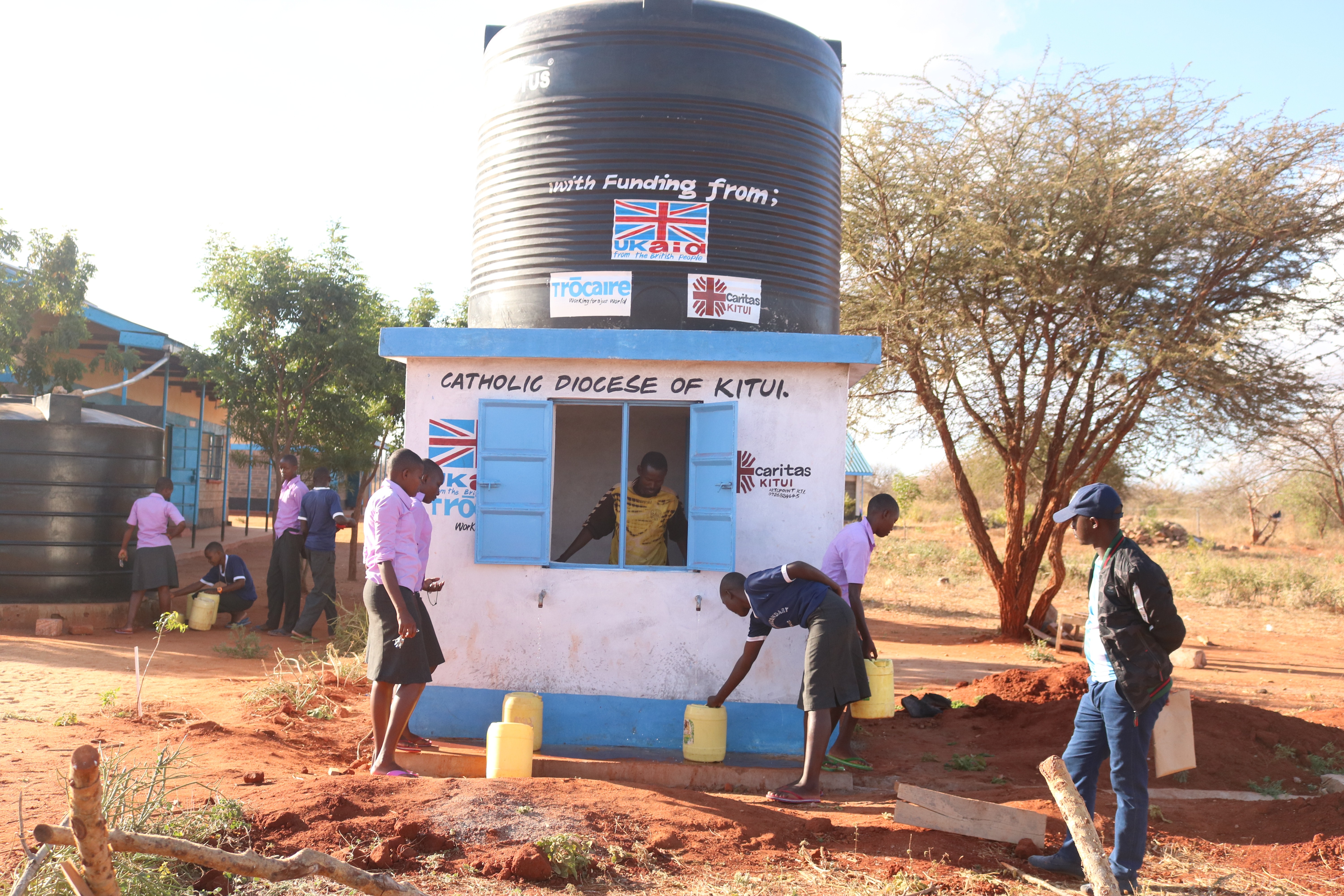 Students access water from the school kiosk.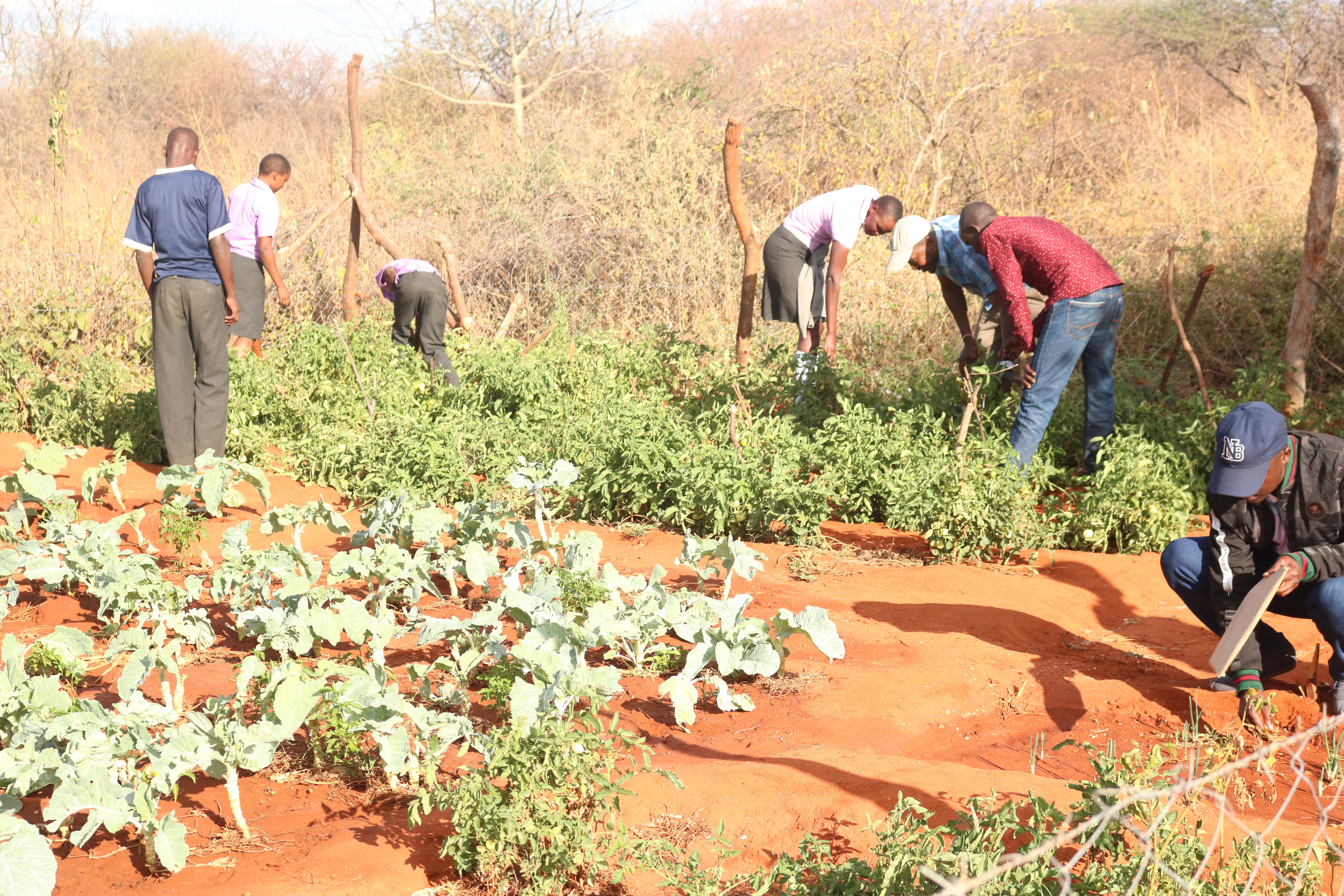 students work on their kitchen garden.